Ways to Give
All gifts made to the School of Public Health since 2012 count toward our campaign goal.
Gifts of all sizes advance the school, and you fund what matters most you. When you support public health, the output is exponentially greater than the input. Because one breakthrough in public health produces years, decades, and even centuries of change…for the better.
Join the Dean's Circle
The Dean's Circle honors a community of our most generous and committed benefactors whose financial contributions support our core mission to advance the health and well-being of populations around the world.
Dean's Circle membership begins with a minimum annual gift of $1000 ($500 for graduates within the last 10 years) and can be used toward any established SPH fund or a combination of funds. Set up your annual gift to join.
"Thanks to Dean's Circle members, we can provide the best possible experiences for our phenomenal students and faculty and make a true impact on public health."
John R. Finnegan Jr., PhD
Professor and Dean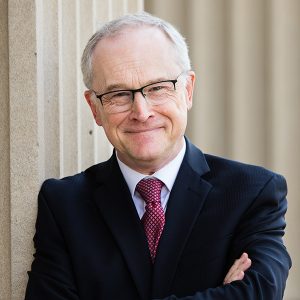 Endowed
Endowments ensure that there is an enduring source of funding for the school's immediate and future needs. Endowments grow over time—the principal is invested and a portion of the fund's value, currently 4.5 percent, is made available each year to support the purpose determined by the donor. Create an endowment fund by contacting Louis Clark at 612-626-2391, or clarkl@umn.edu.
Corporate and Foundations
School of Public Health education and research is made stronger through relationships with corporate and foundation partners, many of whom hire our graduates. These mutually-beneficial connections make huge impacts to our school, to industry, and to communities across the globe.
Give by Phone
Call 612-624-3333 or 800-775-2187
Give by Mail
Mail in a gift form with credit card information or a check to:
University of Minnesota Foundation
P.O. Box 64001, St. Paul, MN 55164-001